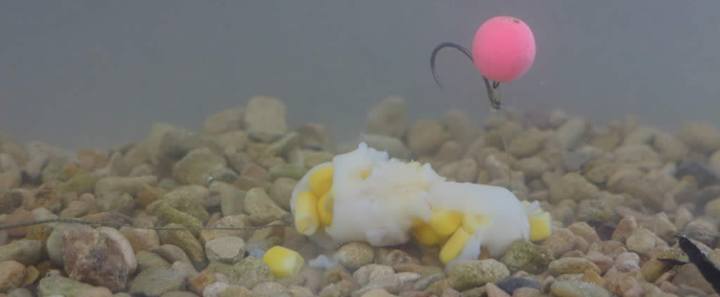 PVA Fishing Tackle
PVA is used and is widely accepted as a bait delivery device, mainly in the format of PVA bags and netting. These products are notoriously difficult to handle in wet conditions and have limited control of release, often leaving an unpleasant sticky residue.
PVOH Polymers has developed an innovative bait delivery system sold under the name "PVA Fishing Tackle". Combining PVOH with highly effective fish attractants we are able to produce soluble capsules with a controlled release of bait and attractant as a highly effective bait delivery system.
This has been the most significant innovation in PVA products for the fishing industry for many years.
Commercial Fisheries Bait Delivery
Fish are currently caught and used as bait to catch potted quarry such as lobster, crabs and whelks. We have studied the feasibility of using highly innovative biodegradable and water soluble polymers to encapsulate alternative bait for the commercial shellfish industry. It will enable the recycling of fish offal and frames from fish processing plants to substitute and conserve fish stocks. This bait will be presented in an innovative format that will offer a cost effective alternative.
This study will investigate the feasibility to reduce operating costs relating to bait storage, boat fuel, extending the pot fishing interval and bait unit cost. This project will study the environmental risks of using such products, regional and local supply and distribution and potential market acceptance. The study will also address the polymer formulation requirements, design and cost implications of using innovative biodegradable water soluble polymer containers as release mechanisms.
This development is current, please contact if you would like to become involved with this latest innovation.
Ghost fishing -Marine Fisheries 
Ghost fishing is the term used for lost or abandoned fishing gear that continues to catch fish. It is environmentally detrimental and the fish caught is wasted. The issue of "ghost fishing" was first brought to the attention of the world at the 16th Session of the Food and Agriculture Organization of the United Nations Committee (FAO) on Fisheries. PVOH Polymers Ltd, a developer and supplier of highly innovative water soluble polymers, applied to investigate this proof of market study. We ascertained the financial and practicable feasibility of the introduction of a water soluble escape mechanism to release fish and crustaceans if caught in lost lobster and crab pots. This development is current, please contact if you would like to become involved with this latest innovation.